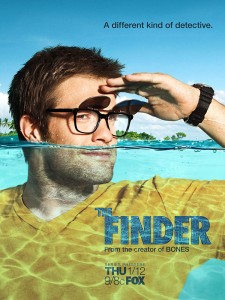 It's a Happy New Year, indeed! "Dancehall meets Cumbia club killers", Bachaco, will have their epic track "Vibing" featured in the premiere episode of the new FOX show, The Finder! A great big shout out to Kevin and Andy! Be sure to tune in at 9pm on Thursday, January 12 to check out the show and hear the song. You'll be couch dancing fo sho!
From the creator of the FOX hit series BONES, this quirky, one-hour procedural centers on a remarkable man with an eccentric personality and a unique gift to help others recover what they've lost. Hmmm, perhaps he can help me find my mind…?
Meanwhile, if you're in the Miami area and haven't seen Bachaco perform, then RUN to the Jazid on Friday, January 13 and see what I'm talking about. It's a party, people!!
Source: http://www.thesongpimp.com/