[fusion_text]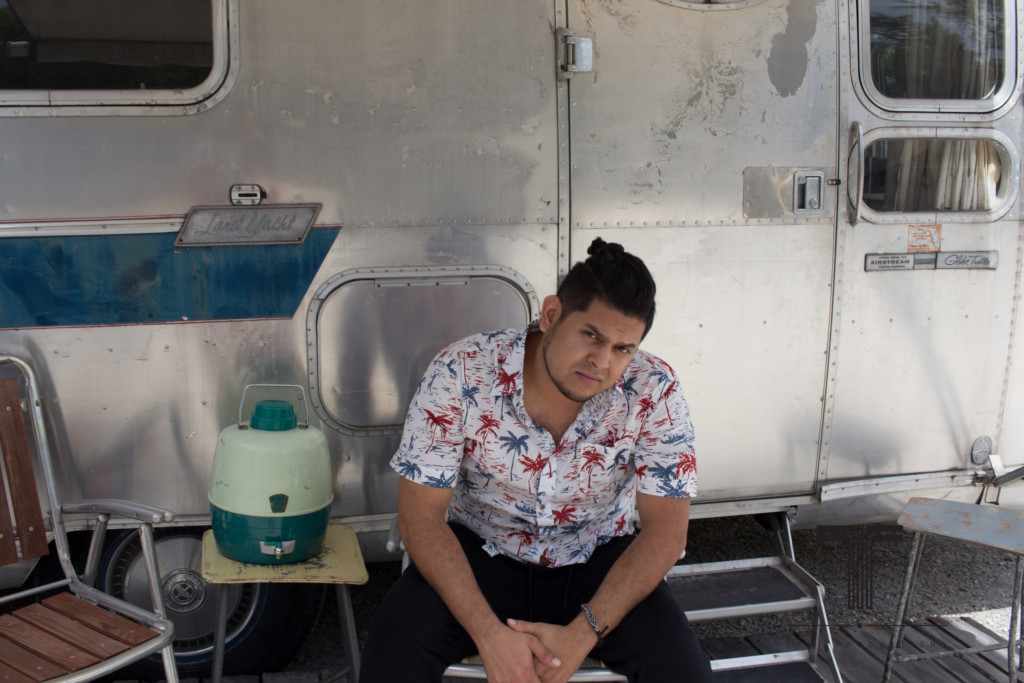 PHOTOS
SUNFIRE GIRL – SINGLE
GOOD MORNING – SINGLE
DEBUT ALBUM
BIO
[fusion_tabs design="classic" layout="horizontal" justified="yes" backgroundcolor="" inactivecolor="" bordercolor="" class="" id=""]
[fusion_tab title="ENGLISH" icon=""]
BACHACO's music has its own urban style of Reggae Rock and Latin Roots blending blend feel-good lyrics with energetic melodies. Their party jams will make you move to the beat of their own Afro-Caribbean Roots Rock inspired by new and classic sounds of Bob Marley songs, Latin Music and California Reggae.
This April 20 2018 BACHACO releases "De Otro Planeta" produced by Multi-Grammy Winner Edgardo Matta. In the song BACHACO invites their fans to a "trip" through the universe to another planet full of love.
In 2014, Concert Channel Sessions broadcasted BACHACO Live from Hollywood, California during Prime Time for over 20 countries including: Argentina, Aruba, Brazil, Chile, Colombia, Costa Rica, Dominican Republic, El Salvador, Mexico, Panama, Peru, Trinidad, Uruguay, and Venezuela. Telemundo's "Premios Tu Mundo" 2014 awarded the band a Gibson Sponsorship on National TV for winning Budlight's "Buscando Mi Ritmo" Live Music Reality TV Summer Series with their Latin Single "Tú" featuring international Telenovela Rockstar "Joseguillermo" Cortines from Dominican Republic which is due for release in 2015.  November 22, Ojo de Buey from Costa Rica featured BACHACO at the Miami Reggae Festival to celebrate the release of their New Single and Video "Una Sola Nación" meaning "One Nation" a song they wrote together and recorded at Live House Studios in Miami, Florida with producer Mariano Aponte (Puerto Rico) and speaks about coming together as humans. Also in 2014, BACHACO headlined the 5 de Mayo Beach Fest (Miami Beach) with Gondwana (Chile) where they performed together on stage their Reggae Rock collaboration 'Cruzando Fronteras' from BACHACO's debut album.
BACHACO's 2012 self-titled debut album which includes the Latin Roots Hit Singles  'Jamaican Cumbia' 'Cumbia Pa' La Nena' and 'Ni Una Lagrima' has been featured on MTV Tr3s, MTV Latin America, CNN en Español, Telemundo, iTunes 'New and Noteworthy', Sirius XM Radio, About.com,  MSN Latinzine, BMI.com, Gibson.com, AOL Radio's Rock Latino Top 10, Terra.com, ZUMBA, Venevision Internacional, Miami New Times, Miami.com, El Nuevo Herald (Miami), Viernes Magazine (Miami) Batanga.com, Boom Magazine (Miami), LatinRapper.com, VIPLatino.com, Inity Weekly (Colorado), Brightest Young Things (DC), Reven Magazine (South Carolina), Que Pasa Mi Gente (Charlotte), Nativo Rock (Orlando), The Atlantic Current (South Florida), RCKLG (Argentina), Guacamaya FM (Nicaragua), Rio Live Reggae Radio (Ecuador), KeysWeekly.com (Key West), Remezcla, PulsoBeat.com, ItsInMiami.com, YardHype.com, PuertoRicoUnder.com and many other media outlets througout the U.S. and abroad.
Since 2007 BACHACO has performed over 300 concerts from Argentina to Canada sharing stage and performing at the same events and festivals as other big names in the reggae and world music scenes such as Stephen Marley and the Marley Brothers, Natiruts from Brazil, Israel Vibration, Toots & The Maytals, Tribal Seeds, Ozomatli, Luciano, Easy Star All-stars, Midnite, Cultura Profetica, Gondwana, Los Cafres, Los Pericos, Bahiano, Alika, Jarabe de Palo, Los Amigos Invisibles, WAR, King Chango and many more. BACHACO has also showcased during the SXSW and LAMC music conferences thanks to support from BMI.
BACHACO was conceived and founded by Venezuelan Edilberto 'Eddy' Morillo, lead vocals, songwriter. BACHACO is a true multi-cultural experience. Their music naturally flows in English and Spanish but the true language BACHACO speaks is the vibe they transmit: High Energy Groove!
What is a BACHACO? The word BACHACO is the name given to a Leafcutter Ant in Venezuela. The same type of ant is found accross that Amazon Rainforest and in countries such as Panama, Colombia, Venezuela and Brazil. The insect is used by Venezuelan indians to create a 'picante' (hot sauce). We could say BACHACO is a musical PICANTE.
[/fusion_tab]
[fusion_tab title="SPANISH" icon=""]
La música de BACHACO tiene su propio estilo urbano de Reggae-Rock Caribeño combinando letras positivas con melodías energizantes fusionadas con Dancehall, Ska con Rock, Hip-Hop y Cumbia.
Este 20 de Abril, 2018 BACHACO presenta su Nuevo Sencillo "De Otro Planeta" de la mano del Edgardo Matta, multi-ganador Grammy conocido por su trabajo previo con Calle 13 y Vico C. El tema ofrece un sonido fresco y agradable al oído donde "Bachaco" le ofrece a sus fans un "trip" por el universo hacia otro planeta lleno de amor.
El proyecto fue concebido inicialmente por Edilberto "Eddy" Morillo (cantante / compositor) en la ciudad de Miami, Florida en Estados Unidos, pero con raíces Venezolanas, en la Isla de Margarita. Desde su fundación en el 2007, BACHACO ha dado cientos de conciertos desde Argentina hasta Canadá, compartiendo escenario y festivales con otros grandes nombres en el mundo del reggae y la música internacional como Israel Vibration, Toots & The Maytals, Tribal Seeds, Ozomatli, Luciano, Easy Star All-stars, Midnite, Cultura Profética, Gondwana, Los Cafres, Los Pericos, Bahiano, Alika, Jarabe de Palo, Los Amigos Invisibles, WAR, King Chango and many more. BACHACO también se ha presentado en las conferencias de música SXSW y LAMC gracias al apoyo de BMI.
Su primer trabajo discográfico independiente, auto titulado "BACHACO", salió en el 2012 con un arsenal de temas como "Cumbia Pa' La Nena" y "Ni Una Lagrima". El video de su tema "Cumbia Pa' La Nena", una canción  en la cual la banda rinde tributo a la cumbia en su propio estilo, logró fue producido por el reconocido director, ganador al Latin Grammy, Cesar Rodriguez y recibió el apoyo y rotación de MTV Tr3s y MTV Latino America. BACHACO fue seleccionado recientemente como artista "Descubre & Download" del mes diciembre en el sitio web de la famosa cadena MTV Tr3s donde los visitantes descargaron el tema "Cumbia Pa' La Nena" completamente gratis. Ambos sencillos se posicionaron en el Top 20 de Rock Latino a través de AOL RADIO, "Cumbia pa' la Nena" en el #3 y "Ni Una Lagrima" en el puesto #1. El disco debut también incluye los sencillos "Jamaican Cumbia" al igual que una colaboración especial con las leyendas del reggae sur-americano "Gondwana" en el tema "Cruzando Fronteras."
[/fusion_tab]
[/fusion_tabs]
[/fusion_text]